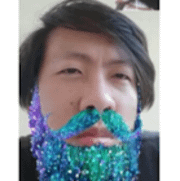 Want to grow your blog and income?
You've come to the right place!
Hey, I'm Yugen, the guy behind this blog, an SEO & a blogger and a wizard.
I kid, the beard is fake…
Anyways, I have built several niche sites these past 5 years, grew them with SEO and then flip them for profit.
Here's a recent site I started a few months ago in organic traffic.

What Blogging Acclerator is about?
If you've ever wondered,
– How do I grow my blog?– How should I start my blog?– What do I need for my blog?– How do I increase my income?– How can I monetize my niche?– etc.
Then you're in the right place.
Blogging Accelerator is where you bloggers become winners.
Here I give you advice on how to get more traffic to your blog, how to start your blog the right way and more!
But why should I listen to you, you ask?
You don't have to, you can listen to a client I worked with before.